Welcome to Ad Astra Kansas Foundation
Founded in 2001, the Ad Astra Kansas Foundation is an information resource focusing on
high-tech and space-tech research in Kansas and promoting STEM education in our state.

Science fiction literature to be highlighted at authors' panel
Bring your curiosity and questions about space to the special Science Fiction Authors' Panel being held on November 14 at Hotel Old Town from 7-9 p.m..
In this public outreach event five best-selling science fiction writers will talk about space exploration, science fiction and the future. Toni Weisskopf of Baen Books will moderate. Authors will be glad to visit and sign books.
Authors attending are:
Robert E. Hampson, co-editor of the mixed science and fiction anthology Stellaris: People of the Stars.
Dan Hoyt, author of the space opera, Ninth Euclid's Prince.
Sarah Hoyt, fluent in three languages, whose first space opera Darkship Thieves won the Prometheus Award in 2011.
Les Johnson, who in addition to work on Stellaris: People of the Stars, has a 2018 book Mission to Methone.
Geoffrey Landis, whose novel, Mars Crossing, won a Locus Award for best first novel in 2001.
Free and open to the public, this event is a public outreach activity sponsored by the Sixth Interstellar Symposium and Propulsion Workshop which will be over 100 scientists and other professionals meeting in Wichita on Nov. 10-15. This event is presented by the Tennessee Valley Interstellar Workshop in collaboration with NASA. Co-hosts are Wichita State University and the Ad Astra Kansas Foundation. Barnes and Noble will be present.
Science in Kansas, 150 years and counting
The Ad Astra Kansas Initiative is sponsoring a project for the Kansas Sesquicentennial; Science in Kansas: 150 Years and Counting.
We have created a series of "trading cards" highlighting Kansas scientists of accomplishment with the goal of inspiring young Kansans to go into STEM (science, technology, engineering and mathematics) fields.
The final set of trading cards are available now!! To download all the trading cards click here.

Support Ad Astra Kansas by shopping at Amazon Smile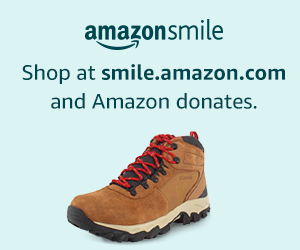 AmazonSmile donates to
Ad Astra Kansas Foundation
when you do your holiday shopping
Teachers:
Free materials available
for educational project

SUPER SCIENTIST--
you can be one!

Kansas scientists
inspiring
Kansas Kids

Educational activity information

The scientists:
Sept., Oct., Nov.,
Dec., Jan., Feb., Mar.,
Apr., May, Sept.

banner #1 banner #2
_____________
___________
If you have news that Ad Astra Kansas can help you distribute, please
let us know about it.

2019 News
2018 News
Ad Astra Kansas Day activities

K-State demonstration of fiber optics
Northeast Kansas Amateur
Astronomists League demonstration
Galaxy Forum Presentation on New Horizons
\